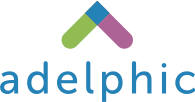 Adelphic opt out
Some advertising from Adelphic is customized based on predictions about your interests generated from information such as your visits over time to web sites and mobile applications. This customized advertising is sometimes called behavioral or interest-based advertising. The goal is to provide you with more relevant and useful advertising.
You can opt out of interest-based advertising from Adelphic by following the instructions below for web browsers and for mobile apps. We also offer instructions on how to adjust how precise location is collected via your device. The opt-out also impacts browsers and devices that have been linked via the device graph as described in our privacy policy. Adelphic will not use data from opted out browsers or devices to create or maintain the device graph. You should follow the instructions for all browsers and all devices where you wish to opt out.
Note: If you opt out, you will still see ads from Adelphic and other advertising providers, but you will not see ads from Adelphic that are targeted based on your interests.
For Web Browsers
To opt out of interest-based advertising from Adelphic via a web browser, click here in your browser. When you opt-out, we will drop an opt-out cookie on your browser that tells our servers not to engage in interest-based advertising on that browser.
Note: If you follow this opt out process and later clear your browser cookies, you will have to follow the opt out process again.
For Mobile Apps
We honor the mobile device settings for Android and Apple iOS devices. To exercise this opt-out, please visit the privacy settings of your Android or iOS device and select "limit ad tracking" (Apple iOS) or "opt-out of interest based ads" (Android). For devices where we are able to see that such a selection has been made, We will not engage in interest-based advertising on apps on the opted out device.
To opt out of interest-based mobile app advertising from Adelphic on older mobile devices offered by Android and Apple, you may be required to provide accurate Device ID information for your mobile device.
For older iOS devices such as iPhones, iPads, and iPods, click here for further instructions.
For older Android devices, click here for further instructions, click here for further instructions.
For Precise Location
If you'd like to adjust your choices regarding the use of precise location (e.g., lat/long) data by third parties such as Adelphic, you may do so via your device settings. For your convenience, we provide links to instructions for both Apple iOS and Android devices. Also, most mobile applications that collect precise location information offer mechanisms to control the collection and use of precise location information. Please note that these choice mechanisms won't impact previously collected precise location information.